Australian Pomegranate Association inaugural AGM was held in mid April 2018.
LATEST NEWS: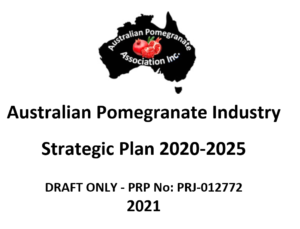 The Australian Pomegranate Association Inc. has been working with AgriFutures Australia to develop a Strategic Plan for the industry.  Draft versions for review and comment are downloadable from the Members and Industry pages. Closing date for comments is 30th July 2021.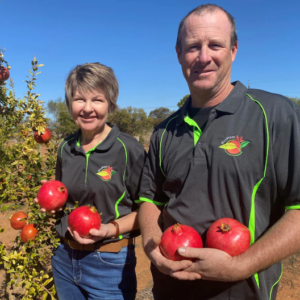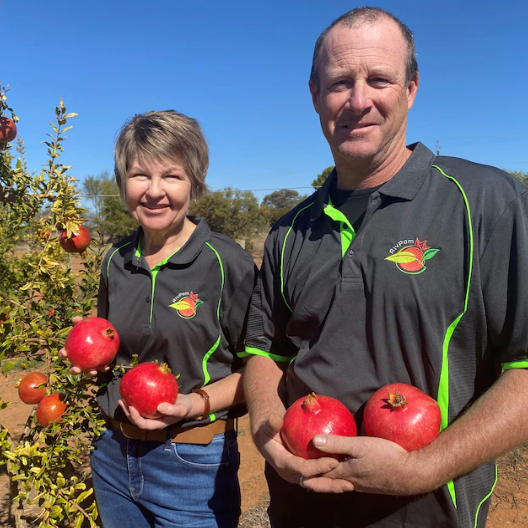 Growers Jane and Paul Wilson struggle to keep up with consumer demand.
ABC Rural interview by Jessica Schremmer –
Saturday
 1 
May
 2021 at 6:30am
UPCOMING EVENTS
Unfortunately, due to the current COVID-19 pandemic, AusPom21 has been cancelled.
AusPom 2021    
The V International Symposium for Pomegranates and Minor Mediterranean Fruits was to have been held in South Australia in April 2021.   We are very disappointed we will be unable to host such an event, but we are working in tough times.
Visit the Int. Society of Horticultural Science  for details on the next symposium which will be held in Stellenbosch (South Africa)  in February 2022.
In lieu of the International Symposium, the Australian Pomegranate Association is planning to hold an industry symposium in the middle of 2021.  This will be a blend of in-person and online presentations, and will review various aspects of the industry from growing, marketing and promotion.  Stay tuned for more details.