ANCIENT JEWEL TO SUPER FRUIT
An ancient fruit, originating in the Middle East, the pomegranate has featured throughout history in many civilisations and has been cultivated since ancient times throughout the Mediterranean.
Today it is considered one of the new super foods, packed with antioxidants, and purported the have many health benefits including anti-aging properties. Pomegranate nutritional information.
It also is the star of middle-eastern cooking, adding crunch to a salad or freshness to indulgent desserts.
DESEEDING A POMEGRANATE
Getting the red juicy seeds or arils out the pomegranate can be daunting the first time. But don't be put
off. Click here to watch how they can easily be removed under water.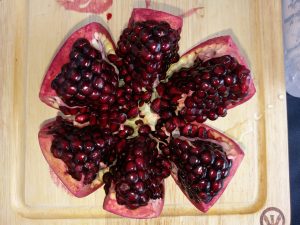 This is a link to the American "Pomegranate Council" online site.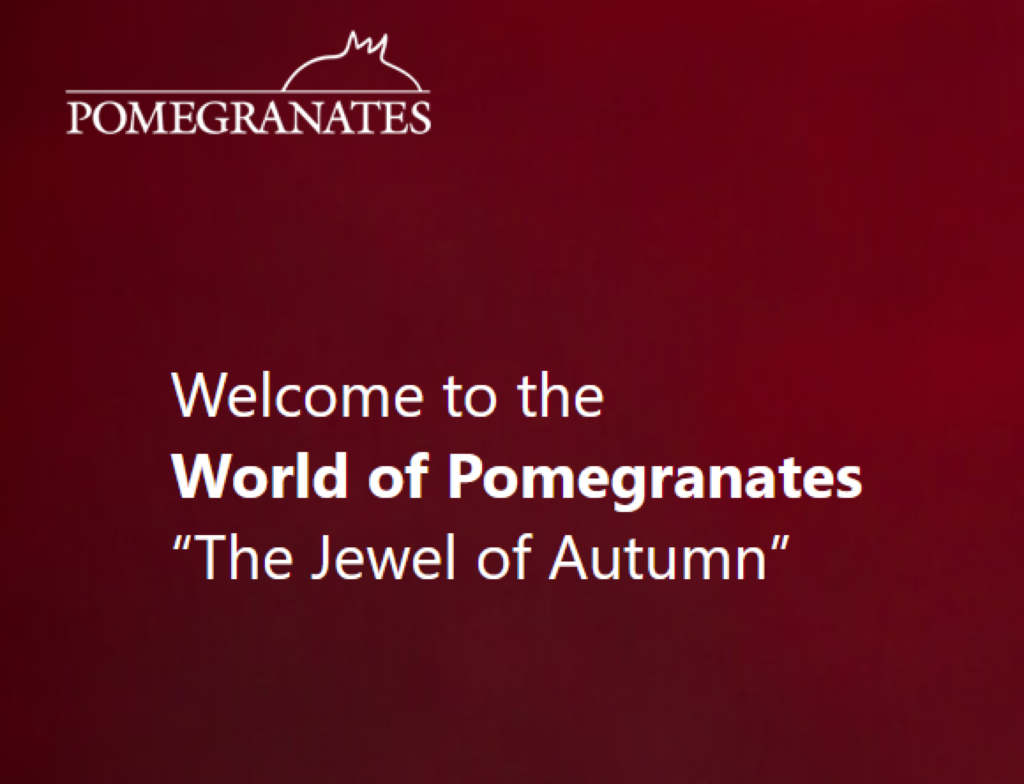 We have no involvement with this body and simply provide the link as their web page has some great nutritional and health advice.